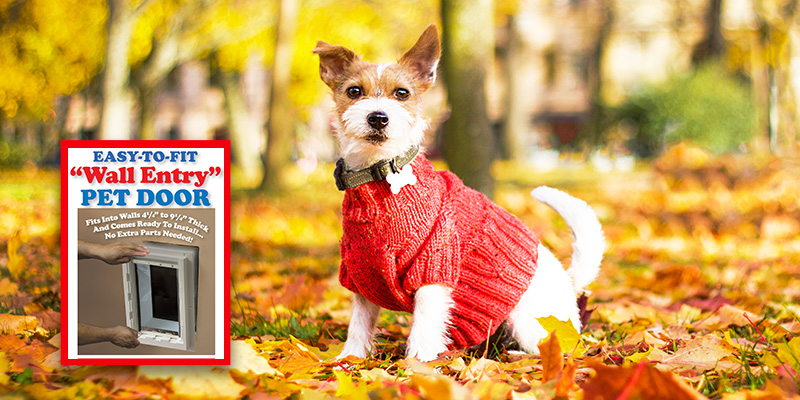 It's no secret that dogs are good at communicating.
They love to tell us how they feel by wiggling their tails or barking at the door when they need to go outside.
But what if we could really understand them?
When scientists finally crack the dog language code, this good boy will be able to tell us how happy he is with our best-selling Wall Entry Pet Door. Until then, you'll have to rely on what pet owners have to say.
⭐⭐⭐⭐⭐
THANK YOU so much for the new pet door! Shipping was EXTREMELY FAST, delivered on a SUNDAY morning! THANK YOU for the "newer easier design" for installing!
- Dawn
⭐⭐⭐⭐⭐
Installation with this system was super easy and with the guided video, that's just the cherry on top. Thank you for a great system!
- Rony
⭐⭐⭐⭐⭐
They are secure & keep the heat or cool air in the building. Our Aussies adapted easily to the doors.
- Sharon
⭐⭐⭐⭐⭐
These wall doggie doors do not disappoint. The telescoping door fits perfectly & they look amazing in my new dog building. Sturdy doors & look professional. I've bought 5 & plan on buying a couple more.
- Sivils
We you to be confident with your purchase, so if you have any questions, please don't hesitate to reach out to us!