Smart Bloom Pet Fountain
Drinking fountain with TRIPLE-ACTION FILTER and MOTION DETECTION
Original and innovative, this water fountain attracts the cat and encourages him to drink by periodic activation or detection when he enters the sensor area.
● For cats and small dogs

● 3 working modes: continuous, periodic activation, motion detection

● Indicator light when filter has to be replaced

● Indicator light when fountain is water shortage

● On/off button

● Capacity: 68 fl. oz. / 2 litres

● Triple-action charcoal filter included to remove impurities and maintain fresh

water rich in oxygen

● Set of 6 replacement filters sold in spare parts

● Adjustable flow

● 2 water flow settings: waterfall or bubbling top

● Ultra quiet: less than 25 dB

● Made of BPA-Free Materials

● Mains power supply

● 2-year warranty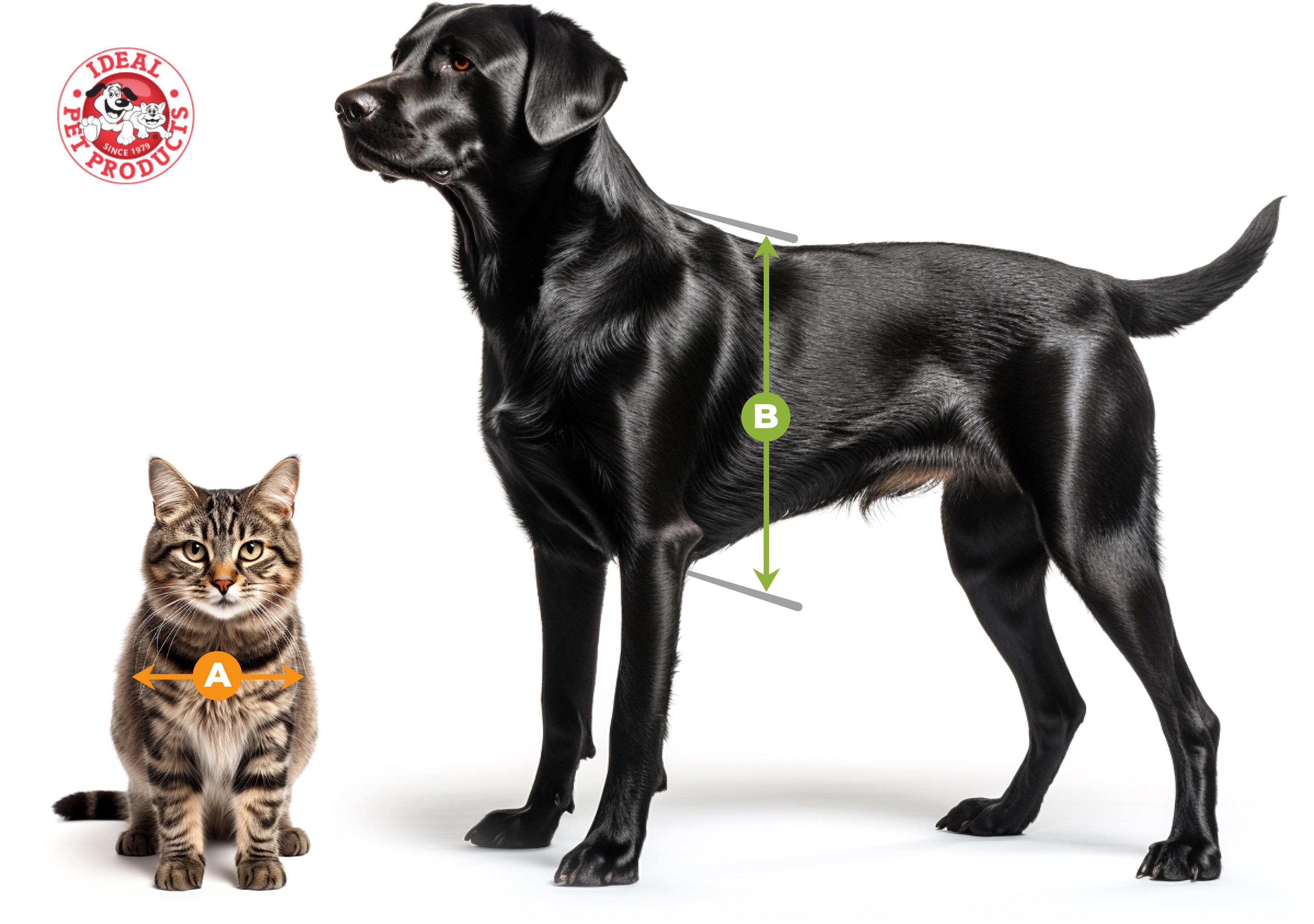 To determine the correct size door, simply measure the width (A) and height (B) of your pet.
(A) Measure the widest point of your pet's shoulder.
(B) Measure from the top of your pet's back (just behind their head) to the bottom of chest.
Pet door models have different size openings. Just make sure your new pet door's opening is both wider and taller than your pet's measurements to ensure they can comfortably pass through.