REFURBISHED Pet Doors Still Offer Our One Year Warranty!
Condition: Drill holes on frame sides may not be in the correct position for your installation and may need to be drilled at a new location (this will not affect new installation and pet door performance). Additional parts, hardware and installation instructions are new.
Medium Flap Size: 6-5/8"x11-1/4", Extra Large Flap Size: 10-1/4"x15-3/4"
Pet Door Features Include:
Single Pane Clear Tempered Glass
White vinyl construction
Energy Efficient Double Wall LEXAN™ Ultra-Flex™ Flap

Measure flush at top track to the inside bottom track of your sliding patio door frame

Fits openings from 76 3/4" - 78 1/2"
4" Rise on Medium and 6" Rise on Extra Large

Designed to fit into a Vinyl patio channel tracks from 1 ½"- 1 ¾" wide

Installation Video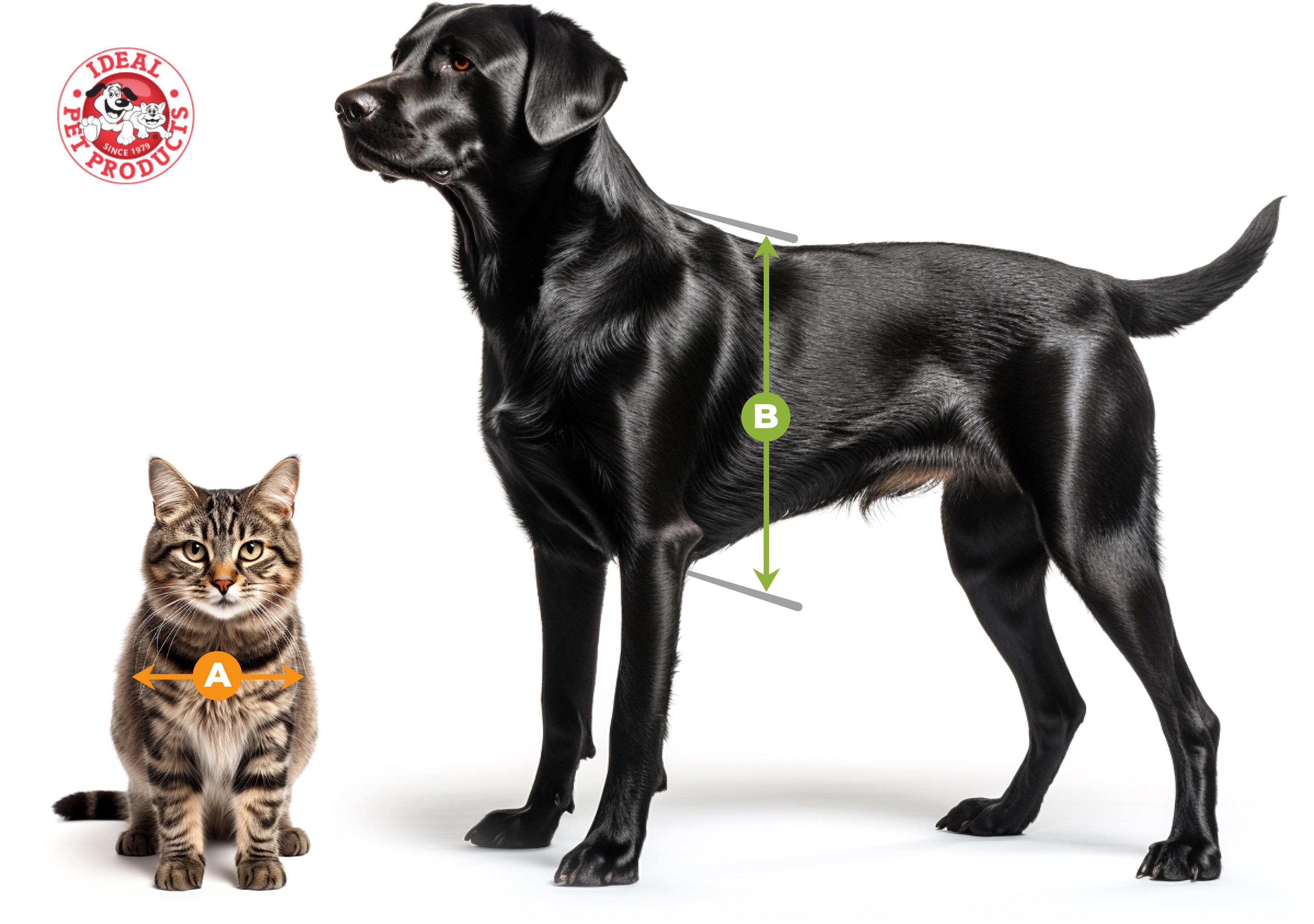 To determine the correct size door, simply measure the width (A) and height (B) of your pet.
(A) Measure the widest point of your pet's shoulder.
(B) Measure from the top of your pet's back (just behind their head) to the bottom of chest.
Pet door models have different size openings. Just make sure your new pet door's opening is both wider and taller than your pet's measurements to ensure they can comfortably pass through.