Our Latch-Lock is designed for use with any size and style of Ideal Pet Aluminum Patio Door
Easy to Install.
All Hardware and Detailed Instructions Included.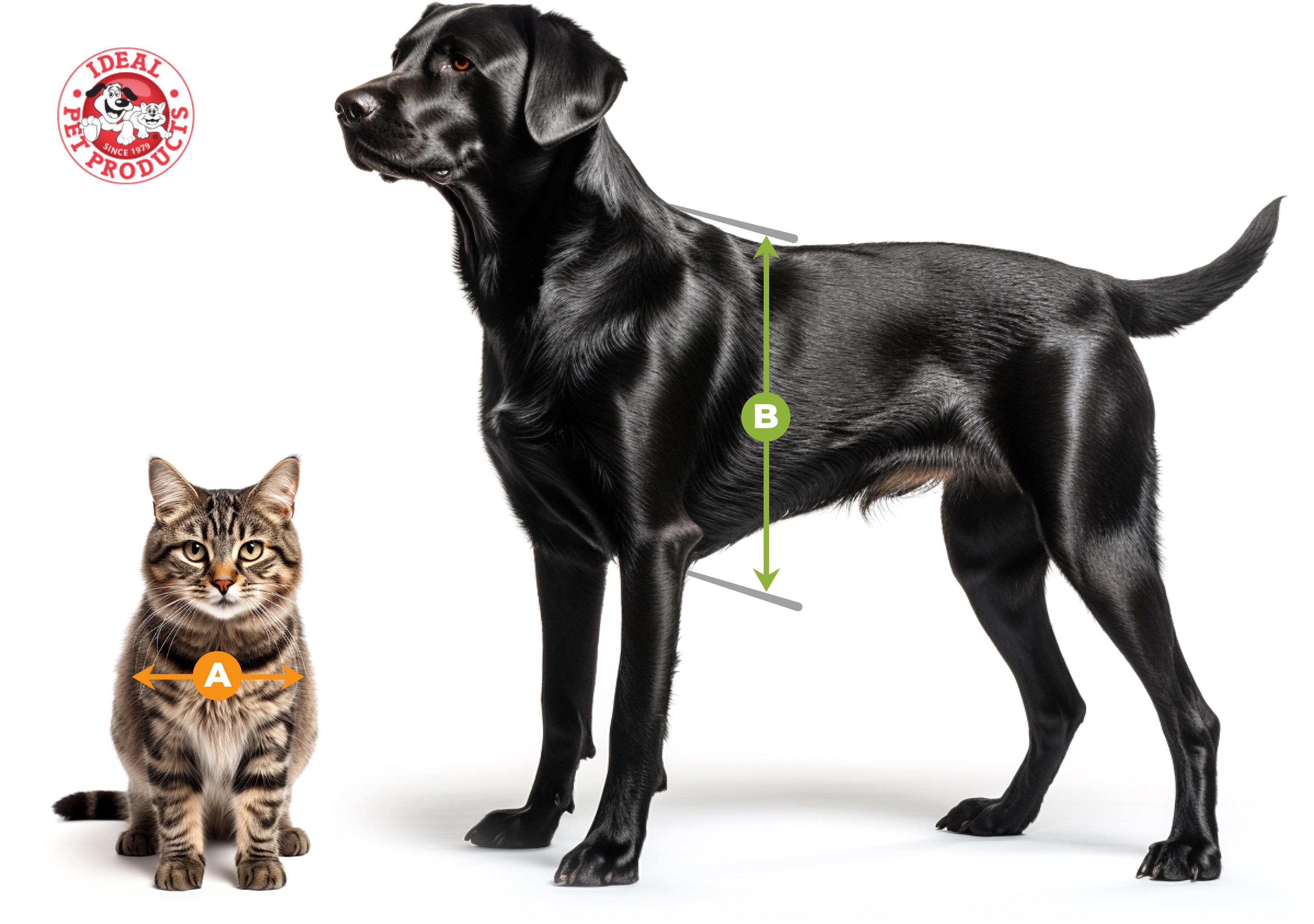 To determine the correct size door, simply measure the width (A) and height (B) of your pet.
(A) Measure the widest point of your pet's shoulder.
(B) Measure from the top of your pet's back (just behind their head) to the bottom of chest.
Pet door models have different size openings. Just make sure your new pet door's opening is both wider and taller than your pet's measurements to ensure they can comfortably pass through.
I was skeptical when it arrived, because it is plastic and my dog is very big. It is sturdy and strong. The dog can't open the door any time she wants which keeps the air conditioning in and the bugs out. Yea!

pet door latch lock works fine

I ordered the pet door latch lock so I could lock my patio screen door to the glass pane pet door panel. Although it's made out of plastic, I have found it to work just fine and have had no issues with it.

Easy to install

i had my doubts but once installed extremely pleased - actually ordered a 2nd one as seems you need one high and low for the best "fit"

The systems is good but the little handle snapped off and needed to replace it since the holes were already drilled into my sliding glass door.

Screws broke and fastener sleeves broke. Cheap hardware

The screws broke and fasteners split. Won't hold the plate and lock to doors. We'll take care of it right away! Call Us Toll Free at: 1-800-378-4385 Hours : Monday – Friday 8AM – 4PM PST (excluding weekends & holidays) Or Email 24/7 to: help@idealpetproducts.com Please include your order number.

Build strong. Built to last.

Heavy duty door lock for dog door. Original one broke when latching.