Free Shipping!
Keep your dog safe on night walks.
Visible up to 1640 ft./500 m

Flashing or fixed light

Battery life: approximately 10 hours

Water Resistant

Power supply: USB rechargeable (USB cable supplied)

3 colors: Red/Blue/Green
3 sizes:
Size S: w 0.9 in. x L 15.7-17.7 in./w 2.5 cm x L 40-45 cm

Size M: w 0.9 in. x L 17.7-21.6 in./w 2.5 cm x L 45-55 cm

Size L: w 0.9 in. x L 23.6-25.6 in./w 2.5 cm x L 60-65 cm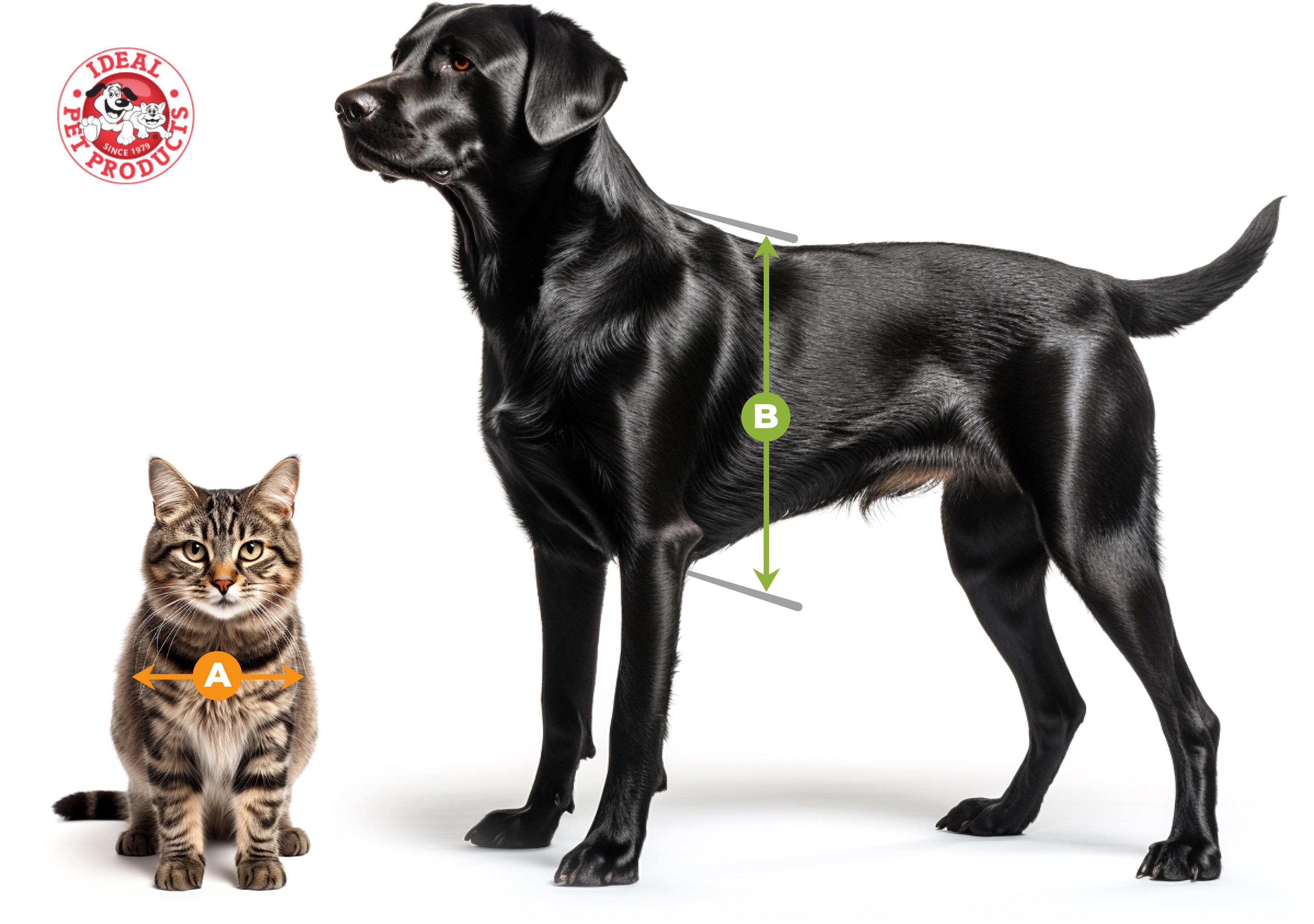 To determine the correct size door, simply measure the width (A) and height (B) of your pet.
(A) Measure the widest point of your pet's shoulder.
(B) Measure from the top of your pet's back (just behind their head) to the bottom of chest.
Pet door models have different size openings. Just make sure your new pet door's opening is both wider and taller than your pet's measurements to ensure they can comfortably pass through.
The collar is very sturdy for my giant breed dog. Super bright! I'm really impressed. Glows brightly even in the sun. I definitely want to get one for the rest of my dogs. We went camping recently and I could not see my two black dogs even when they were right in front of me. These collars are perfect!

I was very surprised with the quality of this collar. Super visible in the woods even at dusk. Will defiantly be purchasing for the rest of my dogs