Free Shipping!
Get the same brilliant design as our standard INTELLIGENT PET BOWL but with nearly DOUBLE THE CAPACITY! Are you tired of weighing out food or water before pouring out servings to your big dogs? These state-of-the arts, automatically weight smart bowls feature a built-in scale and speed up the morning and evening feeding process
The Eyenimal Intelligent Bowl is the first-ever pet bowl with integrated scales that enable pet parents to control the food and water quantity provided to a pet in real time. You will see the weight of the food that you pour as you pour. No more scale on the counter then transfer into the bowl - you've just saved yourself a step!
The Intelligent Pet Bowl is as easy and quick to program as the simplest microwave and comes with a removable, easy-to-clean stainless steel bowl.
Capacity of the XL Intelligent Bowl is 1.8 liters of water or up to up to 1.7lb of dry food (500 g). The outer bowl comes in two color options, black or white.
Note: power supply: 3-VCR2032 battery is supplied.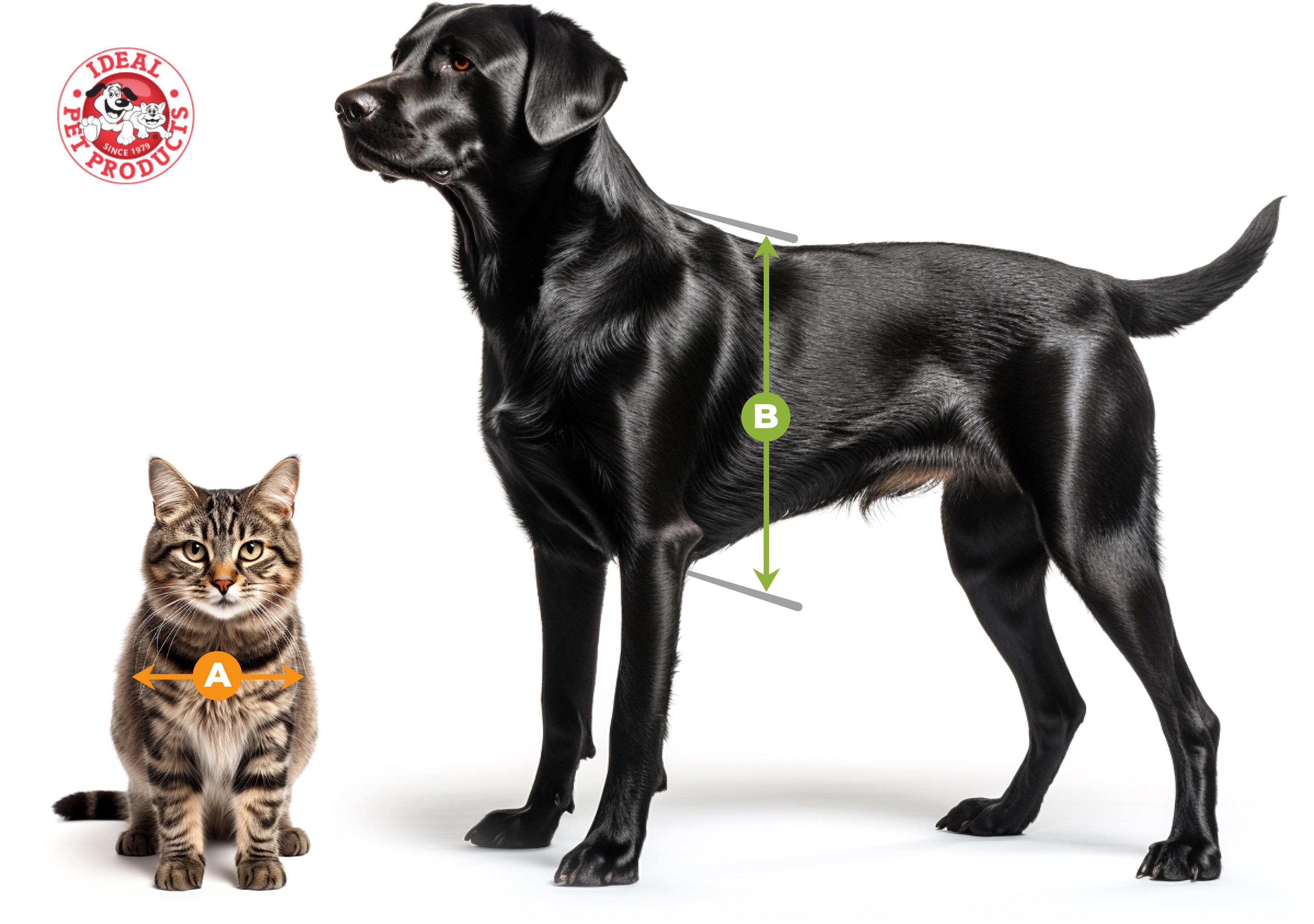 To determine the correct size door, simply measure the width (A) and height (B) of your pet.
(A) Measure the widest point of your pet's shoulder.
(B) Measure from the top of your pet's back (just behind their head) to the bottom of chest.
Pet door models have different size openings. Just make sure your new pet door's opening is both wider and taller than your pet's measurements to ensure they can comfortably pass through.