This specialty pet door easily installs into any screen door with a screen guard. We've engineered it to maintain the integrity of the screen guard and mesh. In other words, we're here to make your life easier by improving your screen door – not ruining it.
Pet Door Features Include:
Flexible vinyl flap with magnetic closure
Easy installation
Medium and Extra Large Pet Door sizes
Screen Guard Not Included

| Pet Door Style/Size | Pet Door Model # | Pet Door Flap Size | Recommended Weight Range of Pet |
| --- | --- | --- | --- |
| Medium | PSGM | 7" x 11-1/4" | 13 to 35 Lbs. |
| Extra Large | PSGXL | 10-1/2" x 15" | 36 to 90 Lbs. |
Demo Video
Installation Video
Flap Replacement Video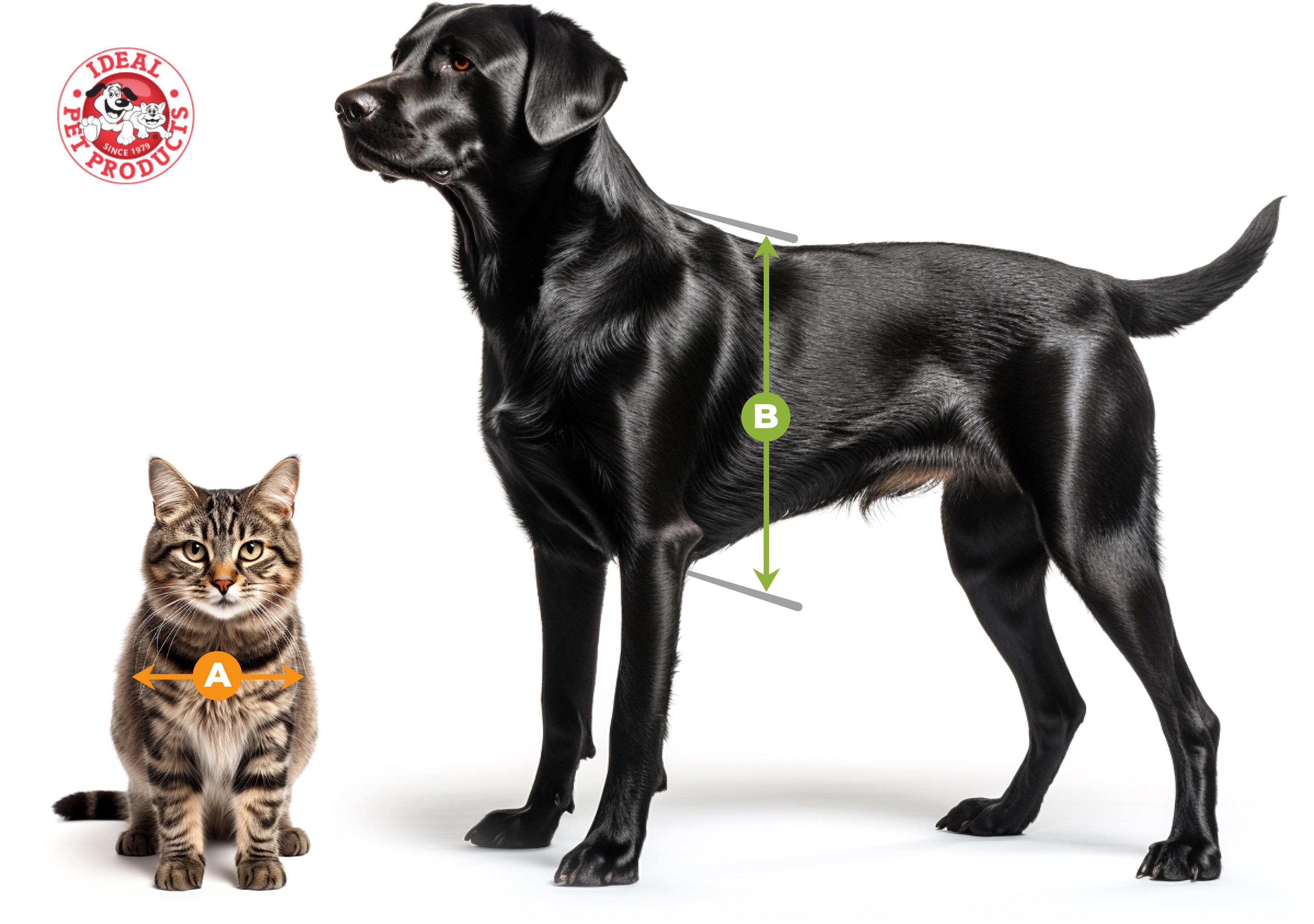 To determine the correct size door, simply measure the width (A) and height (B) of your pet.
(A) Measure the widest point of your pet's shoulder.
(B) Measure from the top of your pet's back (just behind their head) to the bottom of chest.
Pet door models have different size openings. Just make sure your new pet door's opening is both wider and taller than your pet's measurements to ensure they can comfortably pass through.
Worked great for solid metal storm door too

I had a very thin and old metal storm door that I wanted to put a dog door in. This seemed like a good fit since it's meant for a screen and not a super wide door. It absolutely worked and it does the job that I wanted it to do!

Great quality door, easy to install. The best part is that it has to be mounted on a grill which gives more strength. My customers love it.

I saw the You Tube installation video and was sold immediately. I ordered the door and normally with free shipping it takes weeks to arrive. Not the case with Ideal Pet Products. I received the door within a week. Easy to install and I was done in less than 15 minutes. Our new dog uses the door every day. Can't be happier.