The Screen Fit™ Pet Door is designed for convenient use with screen doors and window screens.
Pet Door Features Include:
Plastic frame flap with clear plastic insert and magnetized corners
Easy installation
Dual slide locks
Screen door or window screen Not Included

| Pet Door Style/Size | Pet Door Model # | Pet Door Flap Size | Recommended Weight Range of Pet |
| --- | --- | --- | --- |
| Screen-Fit™ | SFPD | 9-3/4" x 10-1/2" | 2 to 20 Lbs. |
Demo Video
Installation Video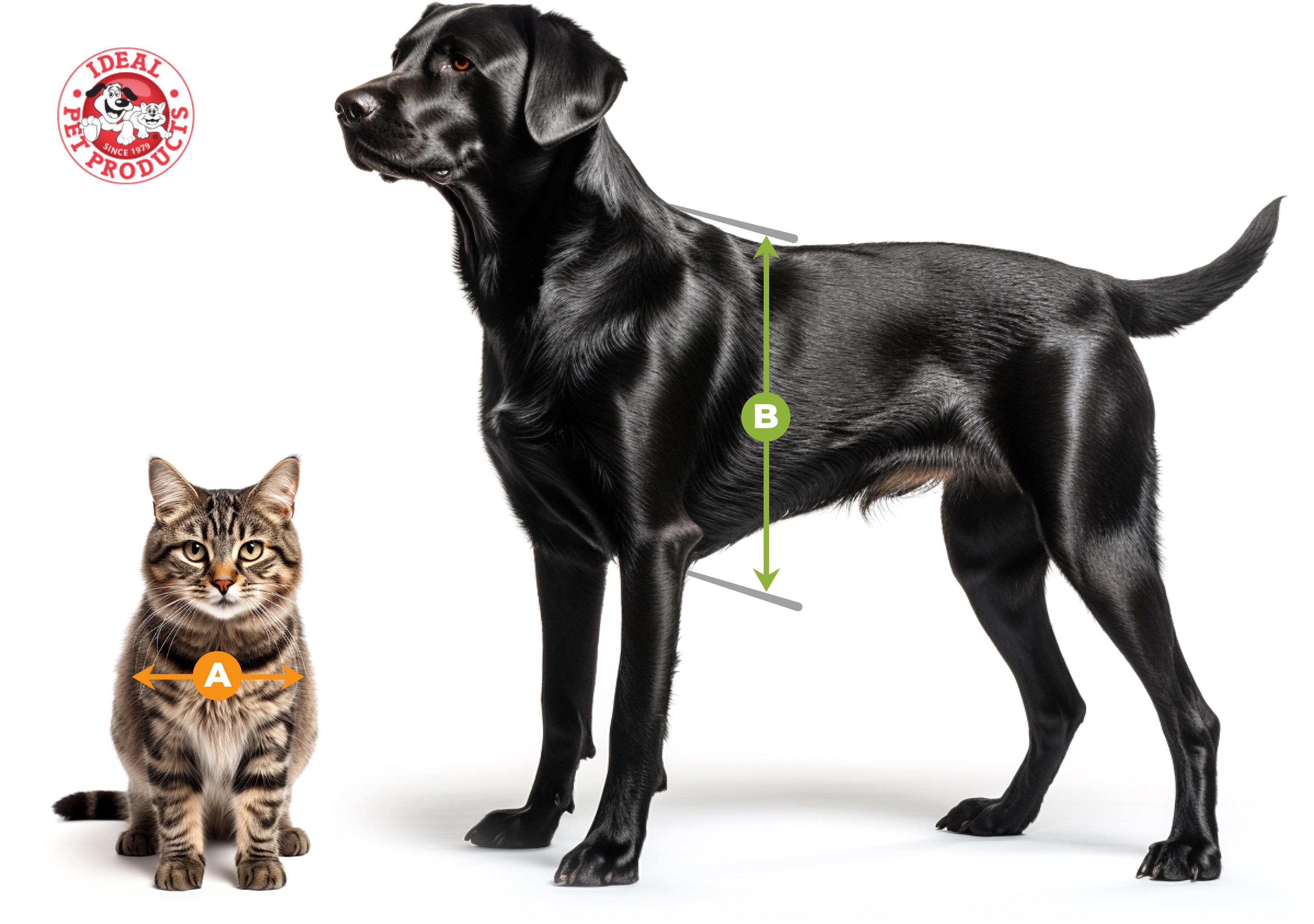 To determine the correct size door, simply measure the width (A) and height (B) of your pet.
(A) Measure the widest point of your pet's shoulder.
(B) Measure from the top of your pet's back (just behind their head) to the bottom of chest.
Pet door models have different size openings. Just make sure your new pet door's opening is both wider and taller than your pet's measurements to ensure they can comfortably pass through.
I got the screen fit pet door for a screen I put together from a kit. Adding the door to the screen was easy following the directions included. The door is of very good quality and my cat has been using it for the past two weeks without problems.

This product is the second one I have installed in my house, the dogs love this level of access into and out of the house.

Installation went well...but door closes too quickly and catches (pinches) cat's tail.

Installation was difficult because getting the "screen" door off its roller track was difficult (to lay it down on flat surface), but otherwise installation went smoothly. However, we found the rigidness (and weight) of the swinging door as it closed, would catch (pinch) our cat's tail as she went through the door... which startled her. She became afraid to go "through" the door because of this... but... with our effort, she has learned to go through the door QUICKLY, "without" snagging her tail. So now... we might see her succeed after all.