The Forcefield Outdoor Pet Fence gives your pet the freedom to run free within a boundary that you have set. Provide a happy and safe environment for your pet without the need for restrictive ropes or walls.
Our 'Outdoor Pet Fence' Features:
■ Simple Installation
■ Includes wire for 1/2 acre, additional wire available for yards up to 12 acres (sold separately)
■ Rechargeable battery, up to 3 week battery life
■ Second rechargeable back-up battery included
■ Range control settings
■ Medium size collar included
■ 3 Year Warranty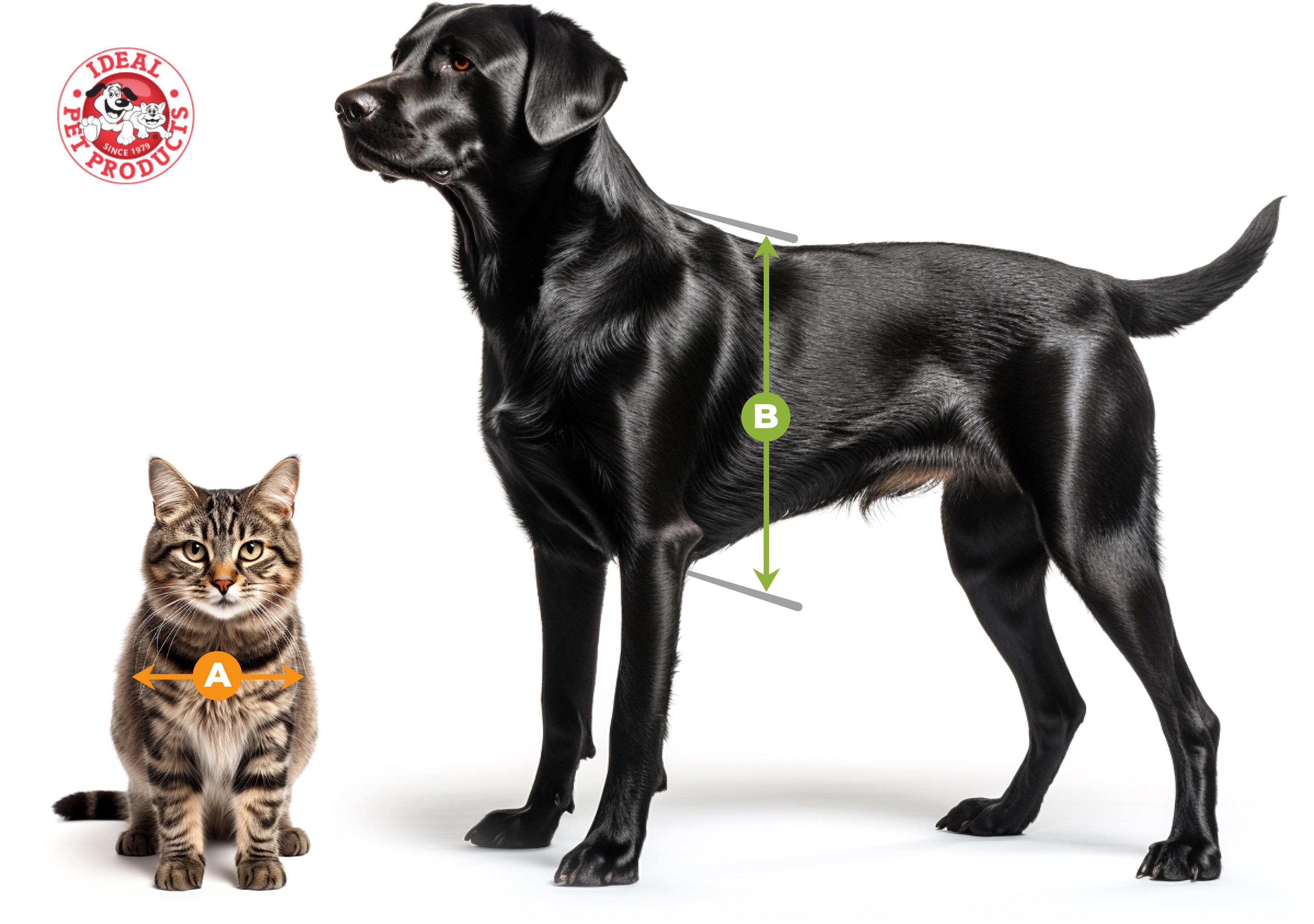 To determine the correct size door, simply measure the width (A) and height (B) of your pet.
(A) Measure the widest point of your pet's shoulder.
(B) Measure from the top of your pet's back (just behind their head) to the bottom of chest.
Pet door models have different size openings. Just make sure your new pet door's opening is both wider and taller than your pet's measurements to ensure they can comfortably pass through.
Dependable, Human way to keep your puppies within an acre!

The FORCEFIELD Outdoor Pet Fence is extremely easy to install and a great, humane way to teach your puppies not to wonder off! The folks as Ideal Pet Products were extremely helpful when I contacted them too! I would definitely recommend this product to anyone!