Free Shipping!
Need an extra collar for your Cat & Small Dog Fence? These waterproof, ultralight collars (only 0.8 oz./23g) are suitable for small yards (up to 520 yds./400 m of wire) in city neighborhoods.
Additional features include:
Warning beep sound area - Adjustable width
Stimulations area - Adjustable width
Collar with safety stretch section
Collar LED ON/OFF and low battery indicator
8 levels of stimulations on collar
Rechargeable collar power supply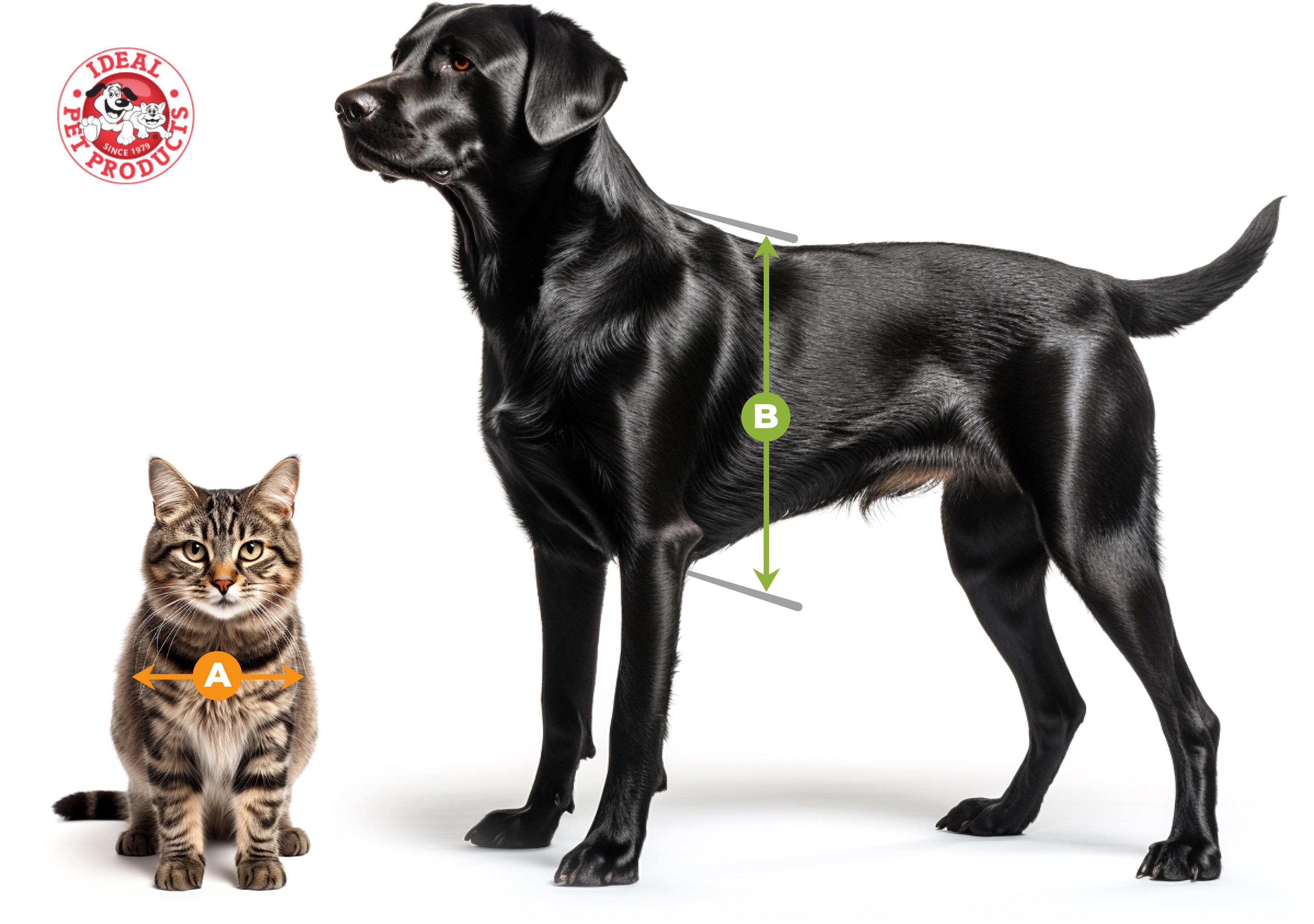 To determine the correct size door, simply measure the width (A) and height (B) of your pet.
(A) Measure the widest point of your pet's shoulder.
(B) Measure from the top of your pet's back (just behind their head) to the bottom of chest.
Pet door models have different size openings. Just make sure your new pet door's opening is both wider and taller than your pet's measurements to ensure they can comfortably pass through.