Free Shipping!
Heading out of town with no one to watch your cat or small dog? This programmable pet food dispenser can make pet feeding simple, reliable, and automatic. This electronic pet feeder from Eyenimal features an adjustable portion option that can offer your kitty or pup just a small portion up to a 7oz helping for each feeding.
For cats and small dogs

Up to 3 meals per day

Adjustable portions: 1.8 oz./50 g to 7 oz./200 g per meal

Easy to program thanks to the LCD screen

Food container capacity: 11 lb./5 kg

Power supply: 1,5-V LR20 batteries (x 3) not supplied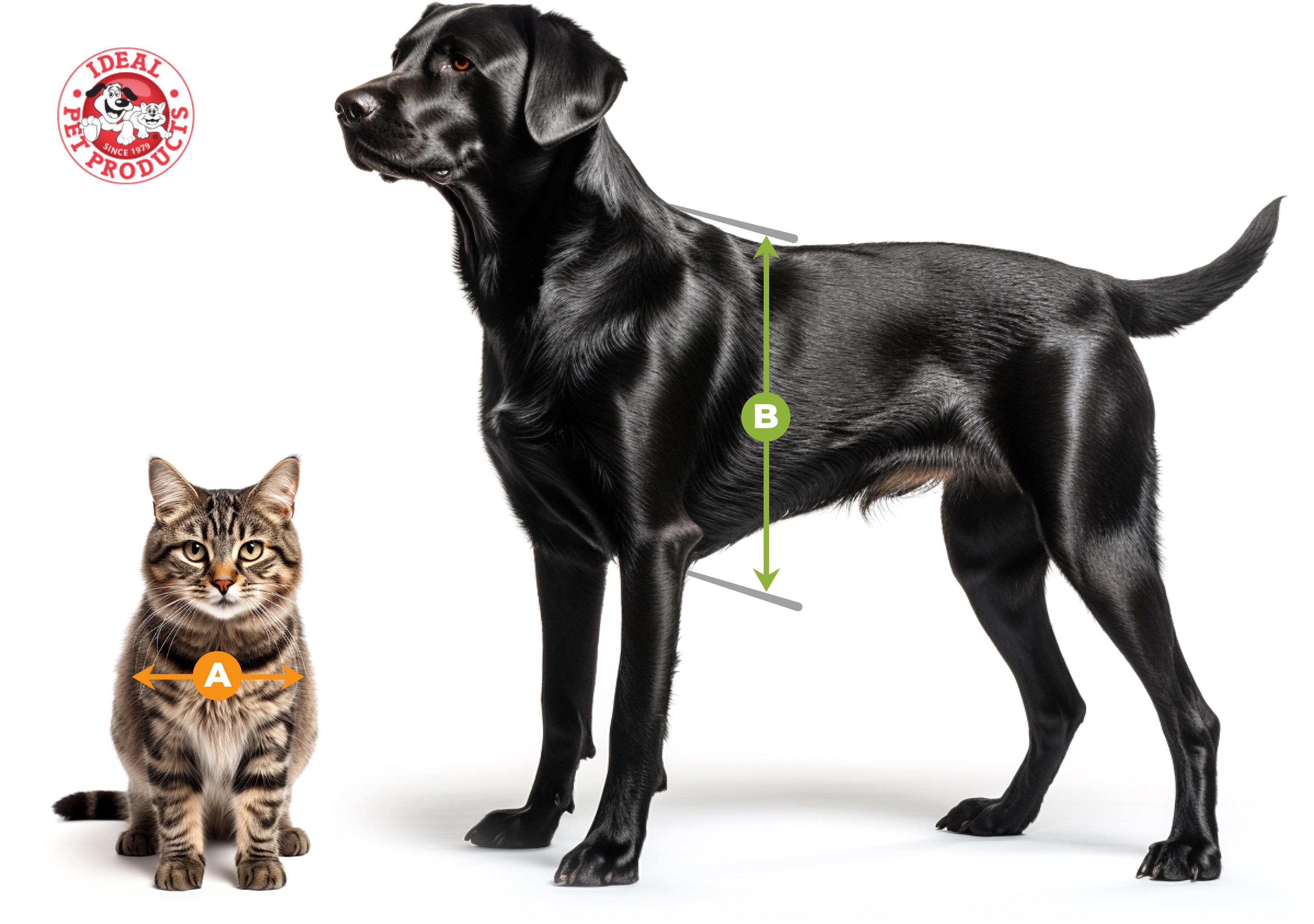 To determine the correct size door, simply measure the width (A) and height (B) of your pet.
(A) Measure the widest point of your pet's shoulder.
(B) Measure from the top of your pet's back (just behind their head) to the bottom of chest.
Pet door models have different size openings. Just make sure your new pet door's opening is both wider and taller than your pet's measurements to ensure they can comfortably pass through.