Free Shipping!
The Canicom Spray Remote Trainer is a great way to educate and train your pup!
Especially designed for sensitive dogs

For 1 or 2 dogs

Range: up to 328 yds./300 m

Warning beep sounds or warning vibrations (useful for deaf dogs)

Short or long spray

Spray level of the collar visible on the remote control screen

Supplied with an odourless spray refill (2.6 oz./75 ml)

Shower proof collar

Low battery indicator on collar

Collar weight: 2.5 oz./70 gr

Collar power supply: 3-V CR1/3N battery supplied

Remote control power supply: 3-V CR2430 battery supplied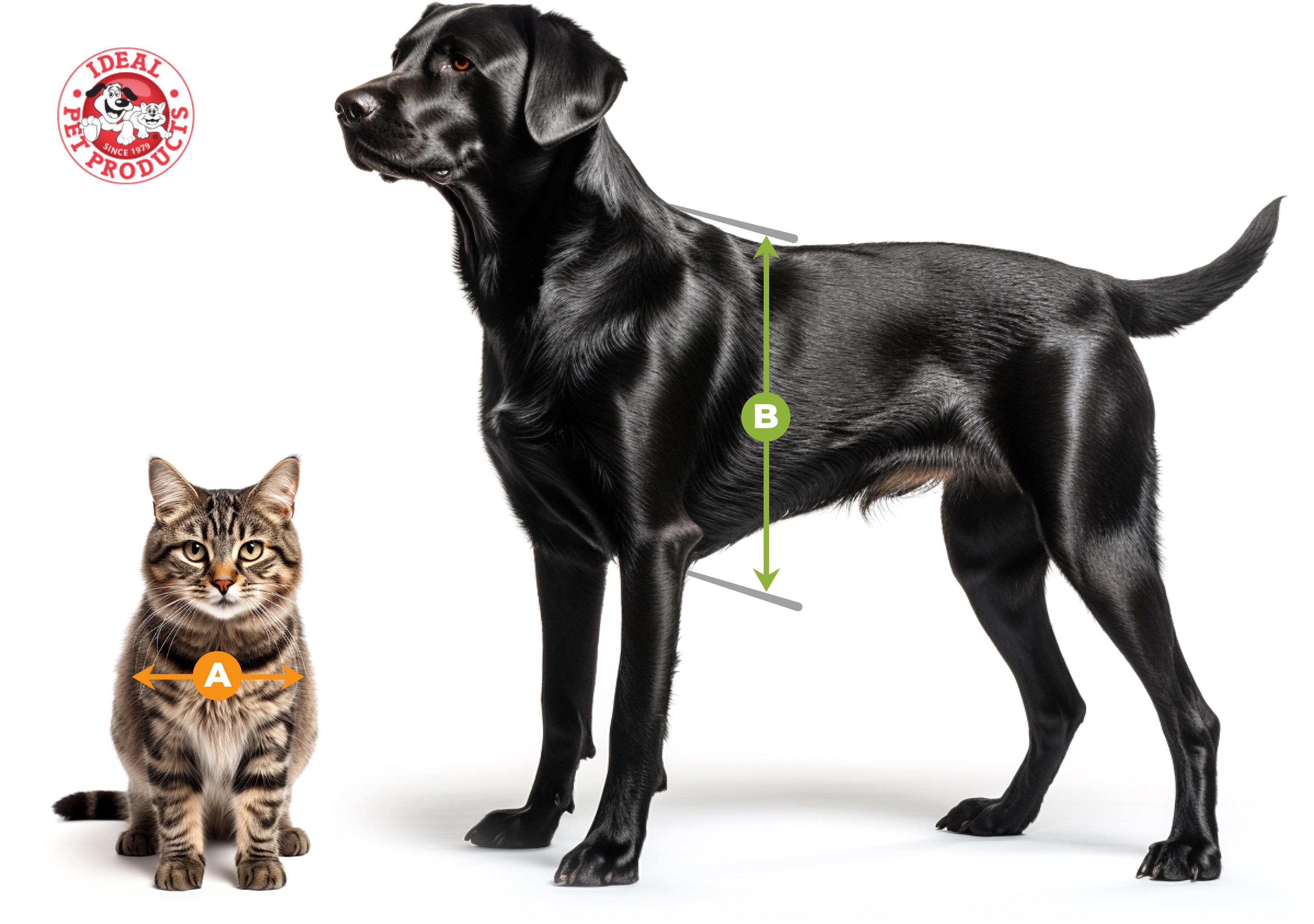 To determine the correct size door, simply measure the width (A) and height (B) of your pet.
(A) Measure the widest point of your pet's shoulder.
(B) Measure from the top of your pet's back (just behind their head) to the bottom of chest.
Pet door models have different size openings. Just make sure your new pet door's opening is both wider and taller than your pet's measurements to ensure they can comfortably pass through.