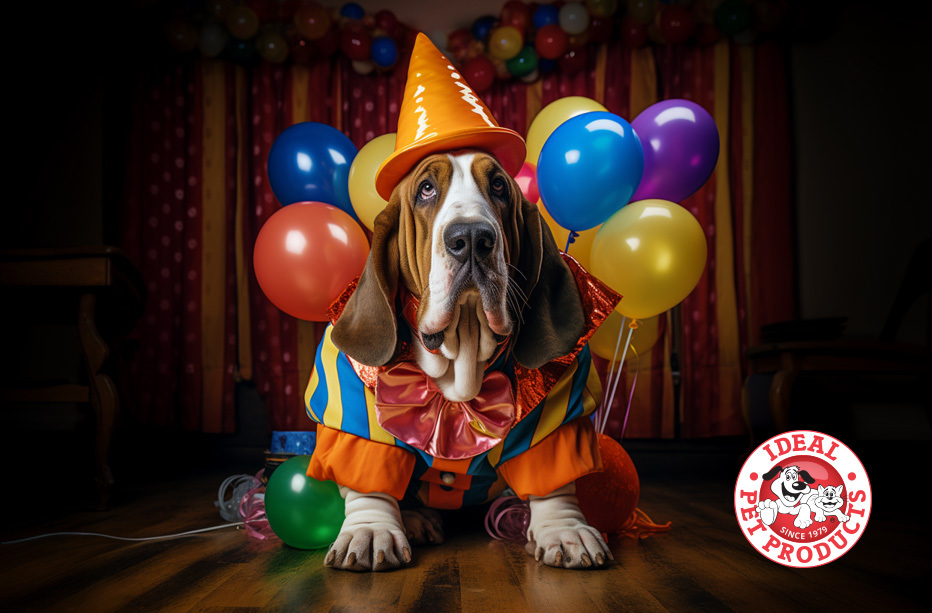 Some tips for a howlin' good Halloween!
Halloween is a great time for humans, but for dogs and cats, it can be a dangerous time of high anxiety. Help your furry BFF to feel safe and secure this Halloween with these tips:

Be mindful of your decorations
A major change in the home can cause stress for our furry friends, especially cats, so it's important to make sure that Halloween decorations are hung up safely and securely and do not pose a choking hazard. Be especially careful with glow sticks, fake spiders, and fake eyeballs.

Have a plan
The high traffic of trick-or-treating with constant doorbells, knocks, and new people can be very stressful for dogs. Make sure you have a safe place to keep your dog, and don't leave them home alone — especially outside.

Careful with costumes
If you choose to dress up your dog or cat this year, make sure they wear it safely. Do not leave them unattended in a costume and keep your expectations low. Dogs and cats don't like to wear them for long, so don't be upset if your furry friend wants to ditch their costume fast.
Here's what humans are saying about Ideal Pet Products



Just the best doggie door! ⭐⭐⭐⭐⭐

The Ideal Pet Products doggie door is of excellent quality. The price is very good for the quality you get, plus free shipping. We received ours within just a few days of placing our order. We installed our door in an 8-1/2" thick wall with stucco on the outside. The installation went perfectly with the instructions, which were super easy to follow. All of the templates were perfect. We are extremely happy with our purchase. And our dog loves her door! Thank you! — Dave H