Ideal Pet Products 96" Tall Aluminum Pet Patio Door
Assembled Adjustable Height 93-3/4" To 96-1/2"
Available in:
5" x 7" Small Flap Size
7" x 11-1/4" Medium Flap Size
10-1/2" x 15" L/XL Flap Size
15" x 20" XL/SL Flap Size
15"15" x 20" Flap Size
Designed for ALUMINUM Sliding Patio Doors Only and is NOT INTERCHANGEABLE.

The Ideal Choice For Rentals. Installs easily with no drilling into your existing slider.

Height: 93-3/4" To 96-1/2" (96")

To ensure ordering correct height, measure flush at top track to the inside bottom track of your ALUMINUM Sliding Patio Door frame.

Features a flexible, transparent vinyl flap and animal lock-out slide.

Patio panel frame color is Mill (Satin Silver) with clear tempered safety glass.

Includes everything needed for fast and easy installation.

Demo Video
Installation Video
Flap Replacement Video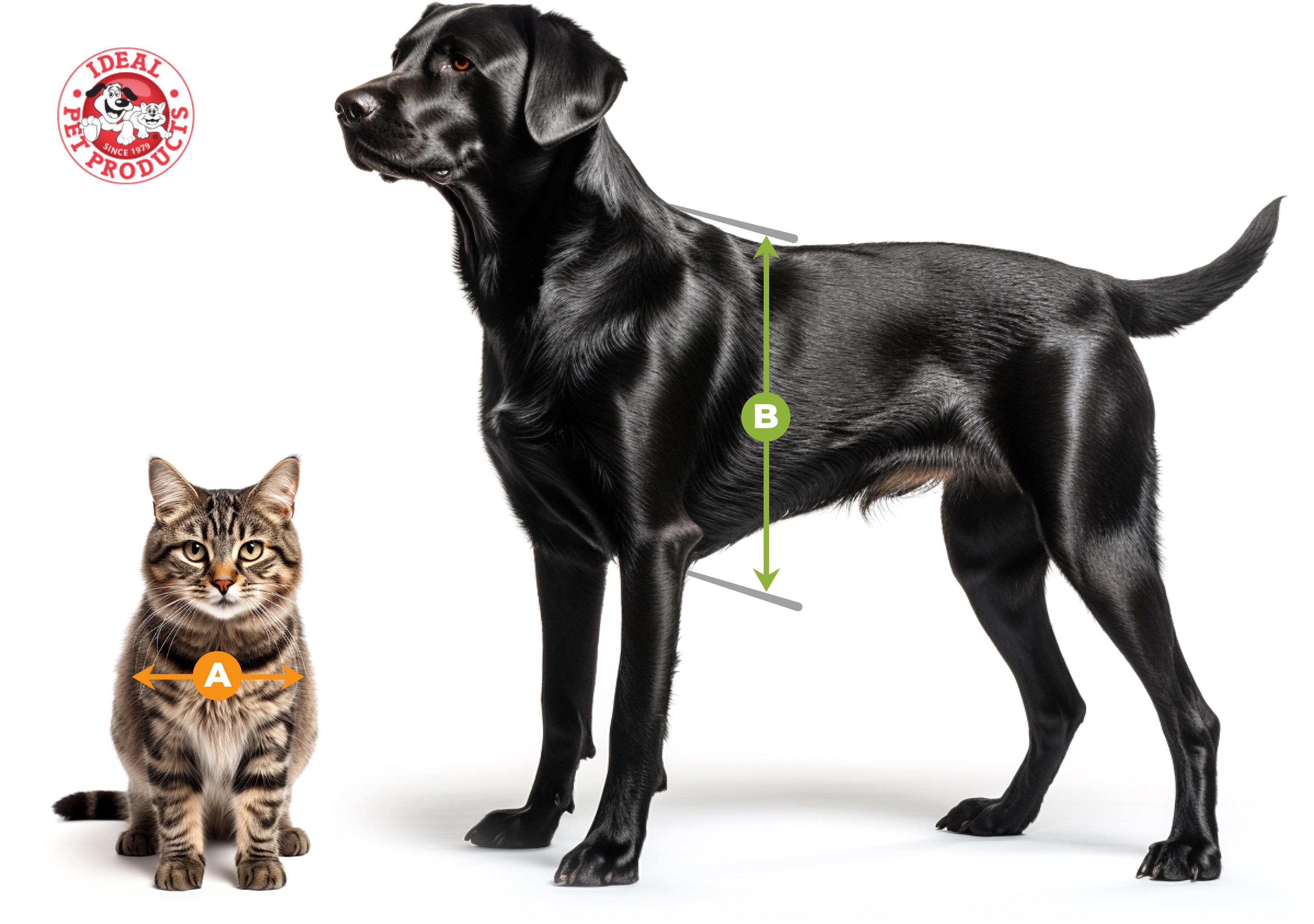 To determine the correct size door, simply measure the width (A) and height (B) of your pet.
(A) Measure the widest point of your pet's shoulder.
(B) Measure from the top of your pet's back (just behind their head) to the bottom of chest.
Pet door models have different size openings. Just make sure your new pet door's opening is both wider and taller than your pet's measurements to ensure they can comfortably pass through.