Plastic Inside Frame With Slots For Slide. Designed For Door With Rectangular Logo With Smooth Metal Bar On Vinyl Flap.
Note: A Magnet Retainer Bar is Included with Replacement Inside Frame.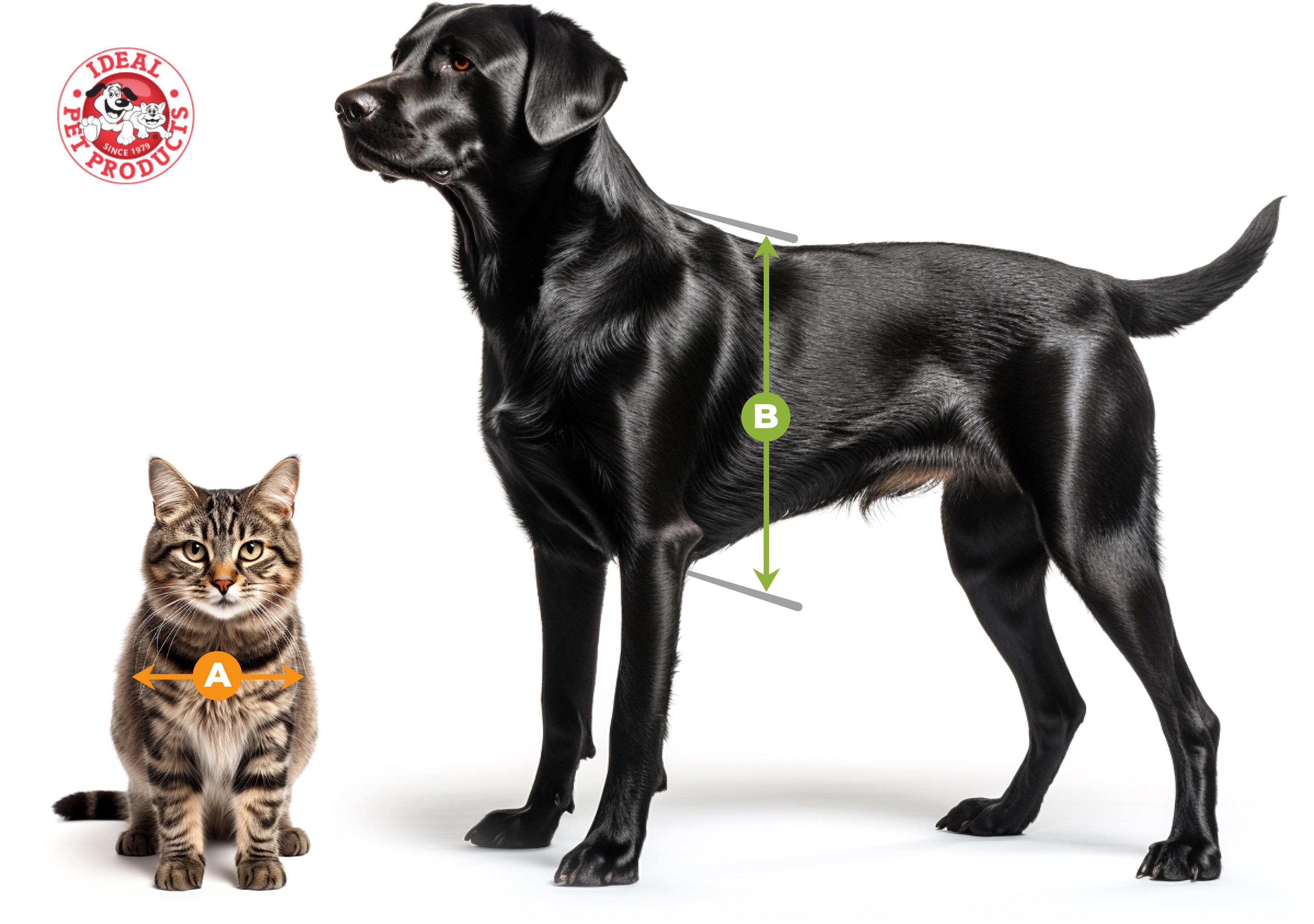 To determine the correct size door, simply measure the width (A) and height (B) of your pet.
(A) Measure the widest point of your pet's shoulder.
(B) Measure from the top of your pet's back (just behind their head) to the bottom of chest.
Pet door models have different size openings. Just make sure your new pet door's opening is both wider and taller than your pet's measurements to ensure they can comfortably pass through.
well made and easy to install

This purchased to replace same product which wore out after 25 years in use.

Old style Ideal Pets doggy door

I've been using these doggie doors for about 20 years and I love them and so do my 4 legged friends.

Refresh of my built in dog door

The new frame fit perfectly and my dog door is back in service. I was glad to find the new old parts as my door frame and flap are now built into the sidelight of a sliding glass door - very custom.

So happy to find the correct flap and frame assembly...

I didn't think I would be able to find this for our old 1980's sliding door insert. The flap and framed had yellowed after all those years. This made it look brand new and the flap is almost as clear as the glass. Thanks Ideal !!!

I was quite pleased to find parts were available for my pet door a simple repair and all was good thank you .

Old style door. At least 15 years old need frame, flap and flap bar. All fit perfectly. Good as new.

Old style door. At least 15 years old need frame, flap and flap bar. All fit perfectly. Good as new.

Needed replacement - Perfect fit.

I have had a dog door for 20+ years. The existing installation is very tight so I needed an exact replacement, which fit perfectly.

The plastic frame is just a HAIR too wide. I mean 1/2 a hair! Either top pops in or bottom pops in but cannot fit whole frame into aluminum hole. It's the exact door I am trying to replace. The flap was perfect. Thank u for reaching out to me. I wanted to return frame but I am unsure how to do so. Would you consider helping me get a refund for plastic frame?

Perfect pet door replacement

My pet door is 15 years old. This replacement frame is a perfect fit! So glad I was able to get it.