The 900 Series Pet Patio Door Features our Small Insulator™ Pet Door with Double Vinyl Flaps in a White ALUMINUM Frame with Energy Efficient Dual Pane Insulated Glass!
This 96" Tall Model is designed to install into Tall Size ALUMINUM Frame Sliding Patio Doors with Adjustable Height from 91" to 96" Measured Top to Bottom Inside Track, and fits into a Track Channel as low as 1-1/8" thick.
Small Flap Size Measures: 5" x 9-1/4" for Pets to 12 lbs
If the sliding patio door needs adjustment to align with your pet door, please click on the "Product Videos" tab below.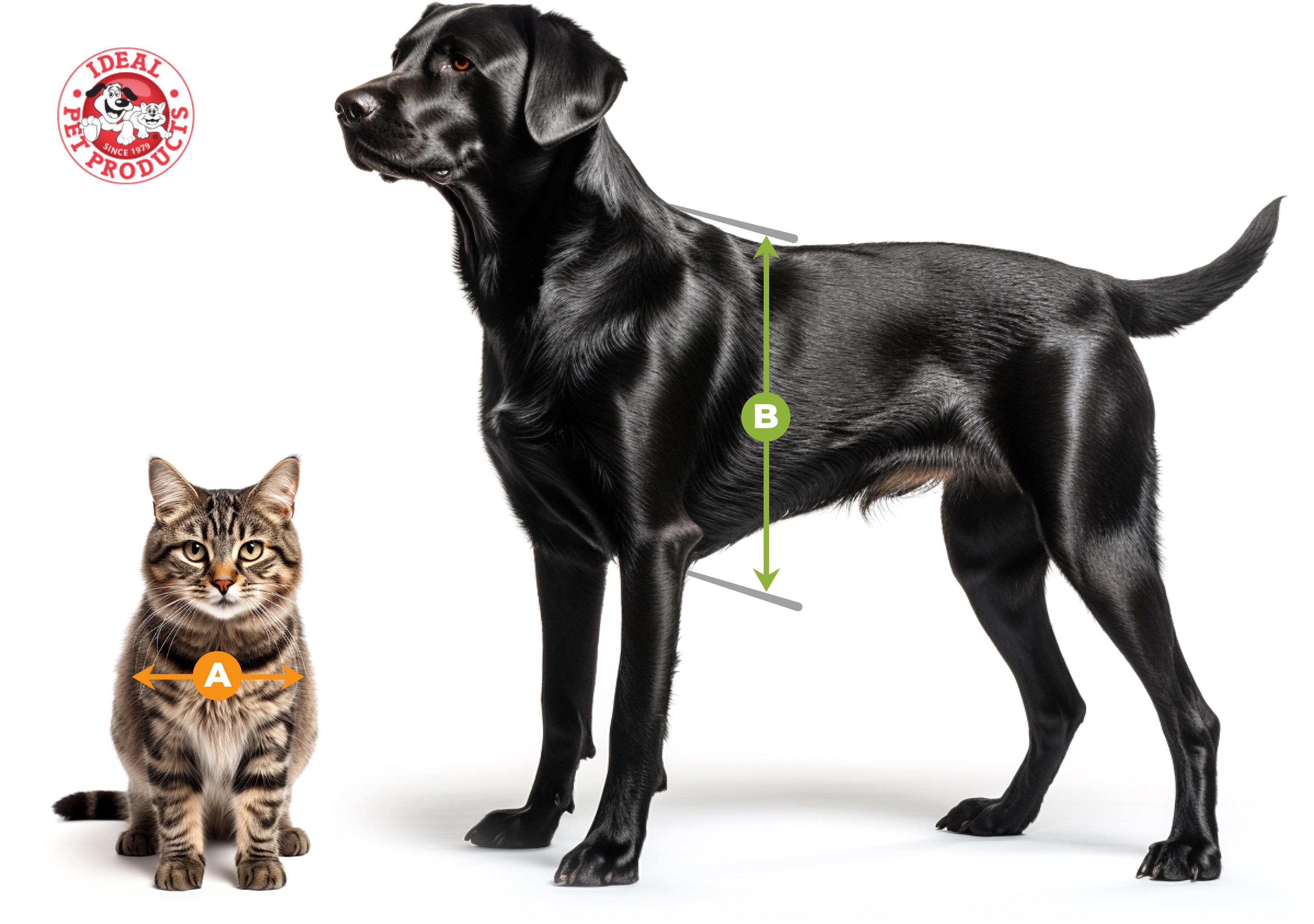 To determine the correct size door, simply measure the width (A) and height (B) of your pet.
(A) Measure the widest point of your pet's shoulder.
(B) Measure from the top of your pet's back (just behind their head) to the bottom of chest.
Pet door models have different size openings. Just make sure your new pet door's opening is both wider and taller than your pet's measurements to ensure they can comfortably pass through.