Aluminum Side Sliding Window Pet Door – Perfect For Mobile Home, Lanai and RV – FREE SHIPPING!
Product Description
Fits Into The Inside Frame Of An Aluminum Side Sliding Window
Pet Door Styles Available: Cat Flap 6-1/4"x6-14", Chubby Kat 7-1/2"x10-1/2", Small 5"x7" and Medium 7"x11-1/4" Flap Sizes
Custom Built For Window Heights From 30" to 72" (Measure flush to top track to inside of bottom track)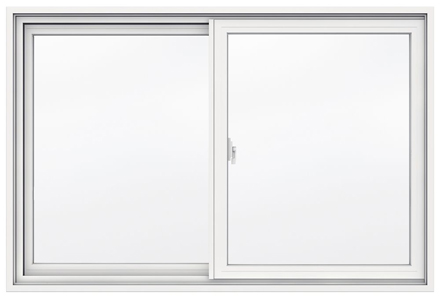 The Aluminum Side Sliding Window Pet Door is just like a patio insert for sliding glass doors; but made shorter for side sliding windows. The top of the unit is spring loaded to give you a 2.5" adjustment range for easy installation and removal. A locking pin is included that you may install on the frame of your sliding window. All weather stripping and bumper seal are included.
How to Measure Your Ideal Pet
To determine the correct size door simply measure the width (A) and height (B) of your pet.
(A) Measure the widest point of your pets shoulder

(B) Measure from the top of your pets back (just behind his head) to the bottom of chest.